With years of experience serving church and civil ceremonies, we strive to make your wedding as special as possible. Our aim is to deliver the music you need for the wedding ceremony or the drinks reception, or both. Choosing the music for the ceremony can be a challenging task; we can help you every step of the way in selecting music that is both suitable and dear to you.
One unique aspect of the Vltava String Quartet is that we offer a trained soprano as part of our ensemble.
Wedding Singer – Erin Dollard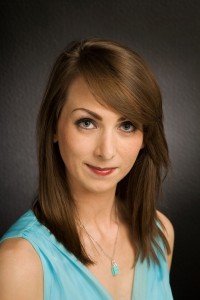 The Vltava String Quartet is very lucky to have in its ranks a trained soprano, as well as a gifted viola player. Erin studied singing under Patricia Finnegan Newell for ten years, and more recently under the tuition of the acclaimed Virginia Kerr as part of her performance studies. As part of her college education, she spent a year in Leipzig, Germany, where she pursued her singing under Angelina Arnold, as well as continuing her viola studies. Erin has touched audiences throughout the country with her unique, pure voice, as attested to by her prize winnings at the ESB Feis Ceoil.
The three remaining members of Vltava form a string trio to provide lush accompaniment.
Music For Your Ceremony
There are various points during both church ceremonies and civil ceremonies that music can be played. Below is a sample church ceremony, with some suggested pieces for each section; the decision on what is played, of course, remains with you.
Arrival of the Guests
We can play a mix of our classical and pop collection as the guests arrive.
Bridal Procession
Canon in D (Pachelbel) Bridal Chorus (Wagner)
Lighting of Candles
'Secret Wedding' from Braveheart (Horner) Can't Help Falling in Love (Elvis)
Psalm
The Lord is my Shepherd (hymn) Hiding Place (Lawton)
Offertory Procession
Ag Críost an Síol (traditional) Ave Maria (Schubert)
Sign of Peace
Inis Oirr (traditional) Jesu, Joy of a Man's Desiring (Bach)
Communion
Nella Fantasia (Morricone) Air on a G String (Bach)
Signing of the Register
Arrival of the Queen of Sheba (Handel) Can't Help Falling in Love (Elvis)
Recessional
Wedding March (Mendelssohn) All You Need is Love (The Beatles)
Music For Your Reception
The right music can create a relaxed, warm atmosphere as you welcome your guests at the drinks reception. We draw from our vast repertoire to help ensure everyone is cheerful heading into dinner.